The all new BREEZE Dashboard has a modern streamlined look, and more intuitive functionality to make working through your loans the simplest it's ever been.
Below is a summary of what you'll find on the new Dashboard. For more details on each section take a look at this short video that will walk you through all of the new features.
And the new BREEZE Dashboard is just the beginning – we will continue to make updates and enhancements throughout BREEZE to align with the Dashboard look, feel and function.
---

What's New
When you log into BREEZE, rather than seeing the Pipeline screen, you will be presented with the new Dashboard view. This single screen will give you a pipeline snapshot and other intuitive options to do things like extend locks, search for a loan, and track activities.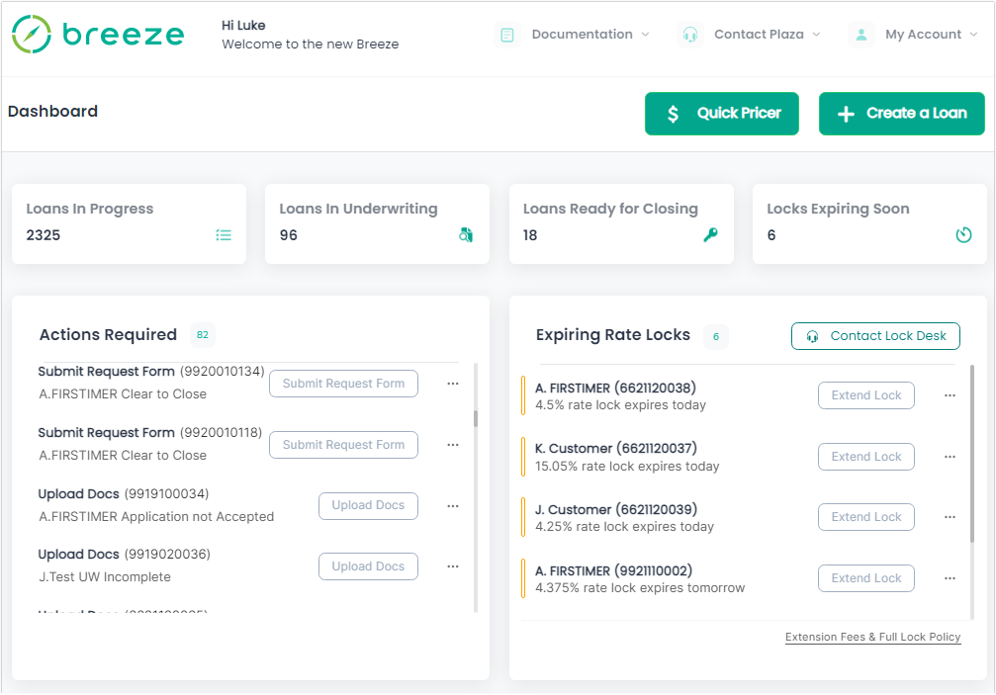 ---

Key Features are Still Front and Center
You will still find the Quick Pricer and Create a Loan buttons at the top of the screen.

---
Pipeline Snapshot
Get an at-a-glance view of your pipeline.

---
Quickly Determine Which Loans to Act On
The Actions Required and Expiring Rate Locks sections will help you easily determine your most important to-dos.

---
Super-Fast and Flexible Pipeline Search
Use the search box and type in any piece of loan data – address, borrower name, city, loan number… literally any piece. The pipeline view will automatically begin displaying loans that contain your search term, and you can use the filter drop downs or column titles to easily filter and sort to find the exact loan you need.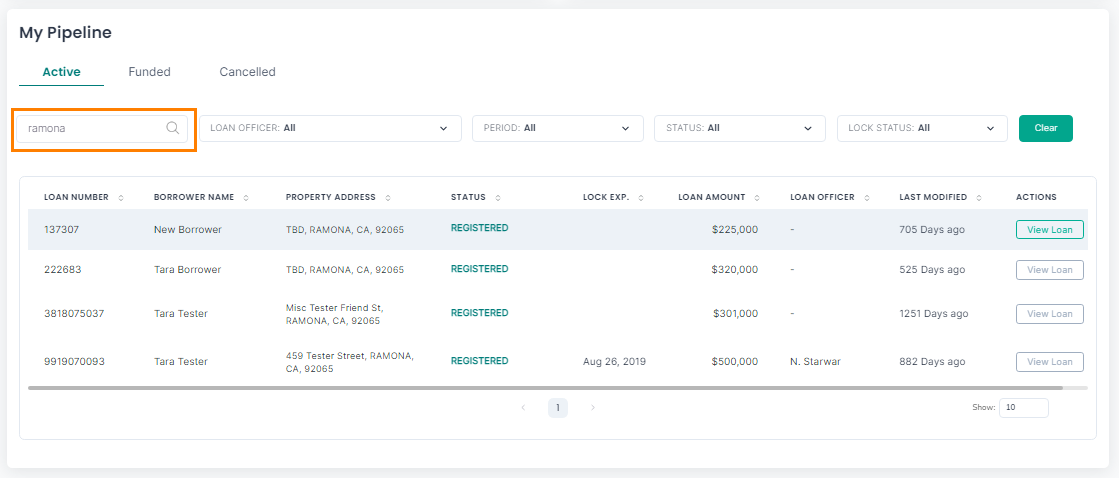 For more details on each section of the page, take a look at this short video that will walk you through each new section. You can also reach out to your Plaza Account Executive or email us at hereforyou@plazahomemortgage.com with questions.